Phone battery died drives people crazy, how can make people more confidence to use mobile phones, Sogou has been looking for a breakthrough, and Sougou will listed a incredible new product: Sogou Momoda, it looks like just a regular cell phone membrane, but in reality to meet the user typing, charging and screen protector three major demands, the perfect solution to the mobile phone charging problem.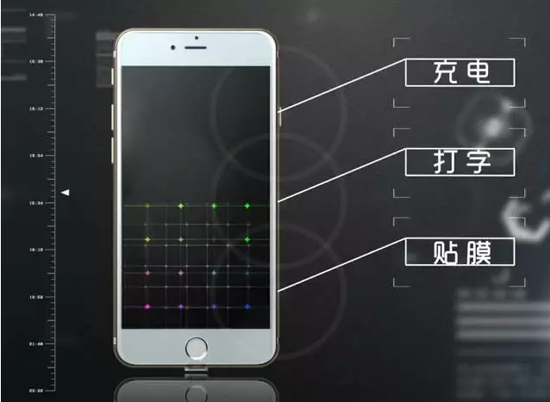 Sogou Momoda, a screen protector can charge your smartphone
Sogou big data show that Chinese people use mobile phones daily average typing 4107 characters, each chinese character in accordance with tap 4 times to count, tap the screen per day, more than 16428 times. Sogou just focused on such a high frequency of finger movements, makes each time input not only input text. Apart from the user on the phone tapping, friction, temperature and other acts are energy source of Sogou MOMODA.
Sogou MOMODA break the traditional way of charging, completely improve the mobile phone power shortage problem. Perfectly adapted to iOS, Android, and other mainstream systems, so that everyone can enjoy the technological convenience.
Official Promo Video
Sogou Charging Films harvesting energy produced by handset massage, pressing and other via high coefficient piezoelectric nanomaterials. At the same time the use of hybrid power amplifier, complete power transmission tasks, Built-in hybrid amplification element, the small pressure change to a large electric power. And users to use Sogou input method, Sogou momoda energy conversion is maximized.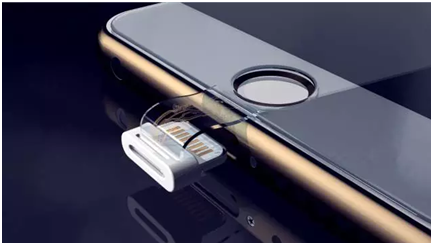 Its noteworthy that white dot Intelligent distribution, can be collected energy produced by pinyin input, handwriting input or voice input etc. at the same time Sogou IME based on big data and cloud computing, combined with mobile phone input press regularity, high-frequency pressing area adopt efficient distribution of "white point" strategy to maximize energy collection.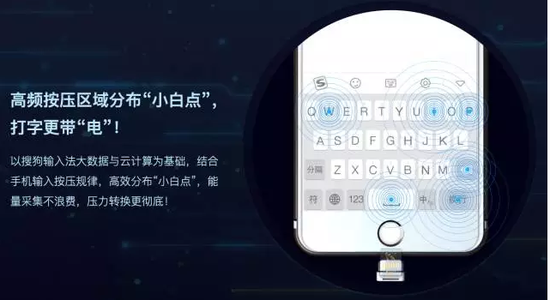 Sogou IME's black technology, to look forward to in the near future become a reality. Do you expect it?