LeTV released a flagship level smartphone. Leshi Internet Information & Technology, or LeTV is hard at work on its second-generation flagship smartphone, the LeTV Two. Yesterday we exposed Letv Two adopted Helio X20(MT6797) processor. Now" redefine the future" the topic on its micro blog for upcoming Letv Two preheats. From the poster, we can see Letv Two features battery with large capacity and large flash memory.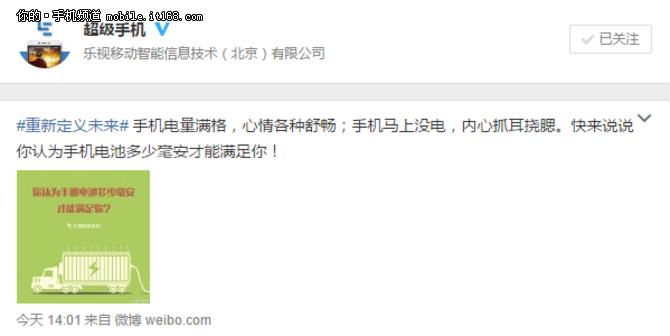 From its poster released recently, we didn't make sure it's Letv Two, but taking into account that the
Letv One
has released almost a year and recently the Helio X20 is officially released. No doubt that Letv Two will be released soon and it will has the battery with large capacity and won't waste flash memory.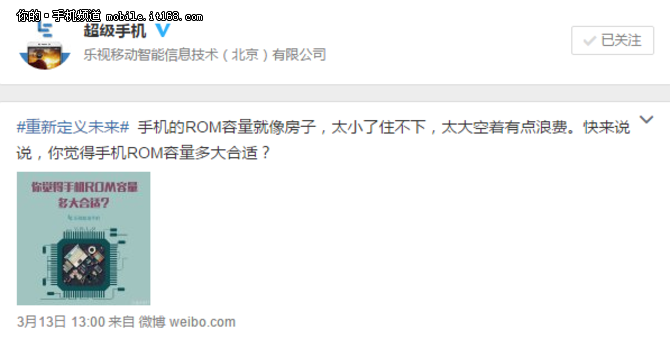 LeTV Two will feature a 5.7-inch Sharp display, MTK Helio X20 ten core processor , 4GB of RAM+64GB ROM, 8 million pixels front-facing camera + 21 million pixels in the main camera, using USB Type C connector and built-in 31000mAh battery, supporting dual SIM dual standby full network. As for its appearance, it owns double glass material and metal frame, supporting fingerprint recognition.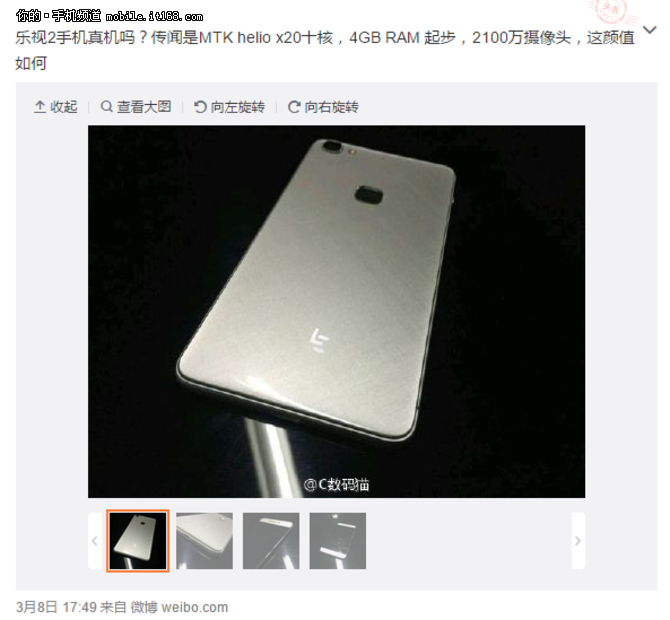 It is reported that Letv will hold a new conference and launch new machine in addition to smartphone equiped with Snapdragon chip 820, MTK chip X20 and ultrasonic fingerprints, which will be introduced to a revolutionary technique. Therefore, Letv will release two kinds of smartphone: one equipped with MTK Helio X20 CPU and the other equipped with Snapdragon 820. Combining exposure of X820 Le and X620/621 Le, is expected to the upcoming two new products.